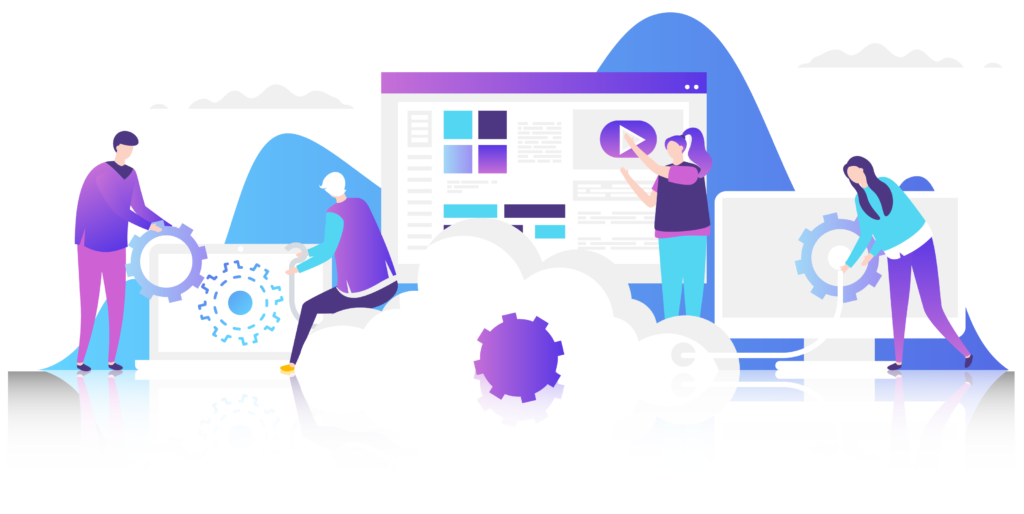 PRIVACY POLICY
Your privacy is important to Procopt International. This Privacy Policy explains how we collect and process your personal data, and what are your rights.
1. WHO IS RESPONSIBLE FOR YOUR PERSONAL DATA?
Procopt International, a French simplified single shareholder company with company number 844 468 884 RCS Versailles and registered office at 11560 route de Quarante Sous – 78630 Orgeval – France, is the controller of your personal data.
2. HOW DO WE COLLECT YOUR PERSONAL DATA?
We collect your personal data in different ways, in particular when you contact us, when you subscribe to our publications, and more generally, each time you interact with us.
In any case, we will only ask you information that we really need. You are free to share your personal data with us or not, but you refuse, we will not be able to respond to your requests.
A "cookie" is a string of information, usually small and identified by a name, which can be transmitted to your browser by a website that you visit. Your web browser will keep it for a period of time and return it to the webserver each time you reconnect to it.
Our website uses cookies strictly necessary for the provision of the online communication service. Such cookies cannot be deactivated from our systems. You can set your browser to block or alert you about these cookies. However, if you refuse this category of cookies, which do not collect personal data, certain aspects of the website will not function properly.
Please note that Google uses certain advertising cookies for profiling purposes to sell advertising space to third parties on the basis of Internet users' profiles, as well as to align ads with the content of the webpages where such ads are displayed to customers. For additional information: https://policies.google.com/technologies/cookies?hl=en. No advertising cookie will be set up on your terminal without your prior consent.
4. HOW DO WE USE YOUR PERSONAL DATA AND FOR HOW LONG?
We use your personal data for the purposes listed below, on the basis of a lawful "justification" (or lawful basis) for processing and for a limited period of time. The table below details the purposes and legal bases, as well as the applicable retention periods.
| | | |
| --- | --- | --- |
| Purposes | Lawful basis | Retention period |
| Processing of requests received by any means (contact form, email, phone) | This processing is based on your consent. | Duration necessary to process your request |
| Sending our publications to our subscribers | This processing is based on your consent. | As long as you subscribe to our publications |
| Marketing activities | We consider that we have a legitimate interest in making our promotion and developing our activities. | Until you exercise your right of objection, or 3 years from the end of our relationship with you if you are a customer, or from the collection of your personal data or from your last contact with us if you are a prospect |
| Managing comments on the website | This processing is based on your consent. | Until you request the erasure of your comment |
| Response to your requests to exercise your data protection rights | This processing is necessary to comply with our legal obligations. | The time necessary to respond to your request, plus 1 year |
| Management of an objection list | We consider that we have a legitimate interest in respecting your wishes with respect to the processing of your personal data. | 3 years from the exercise of your objection right |
Please note that we may retain your personal data for longer periods of time, for instance where such data is necessary to establish the existence of a right or contract. In that case, your personal data will be retained for longer than is strictly necessary. When your personal data will no longer be necessary, we will delete or anonymize them.
5. WHO DO WE DISCLOSE YOUR PERSONAL DATA TO?
Your personal data is only accessible to:
the relevant personnel within Procopt International, on a need-to-know basis,
our service providers which process your personal data on behalf of Procopt International,
our professional advisors (such as lawyers, accountants and auditors) when required in providing their services,
public or judicial authorities where required.
No personal data is transferred outside the European Union.
You have a number of rights in relation to your personal data.
You can withdraw at any time your consent in respect of any processing of personal data based on your consent.
You can ask us to confirm whether we process your personal data and, as the case may be, inform you of the characteristics of such processing, allow you to access such data and give you a copy of it.
You can ask us to rectify or complete inaccurate or incomplete personal data.
You can ask us to erase your personal data or to restrict its processing in certain cases.
You can ask us, in certain cases, to provide your personal data to you in a structured, commonly used, machine-readable format, or you can ask to have it 'ported' directly to another data controller.
You have the right to define (general or specific) directives regarding the fate of your personal data after your death.
Where we are relying upon legitimate interest to process personal data, then you have the right to object to that processing. If you object, we must stop that processing unless we can either demonstrate compelling legitimate grounds for the processing that override your interests, rights and freedoms or where we need to process the data for the establishment, exercise or defense of legal claims.
You have the right to object to the processing of your personal data for direct marketing purposes at any time.
You can exercise your rights by contacting us at the contact details in article 7 "Contact" below.
You also have the right to lodge a complaint with a supervisory authority if you consider that the processing of your personal data infringes applicable law. In France, the supervisory authority for the protection of personal data is the CNIL (www.cnil.fr).
For further information regarding your rights, to exercise any of your rights, or if you have any complaints or questions regarding the processing of your personal data, please contact contact@procopt-international.com.
8. CHANGES TO THIS PRIVACY POLICY
We may occasionally change this Privacy Policy, for example, to comply with new requirements imposed by the applicable laws, technical requirements or good commercial practices. We will notify you in case of material changes.
Last updated: July 26th 2022